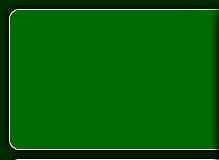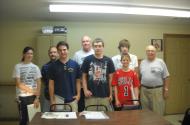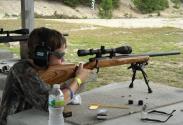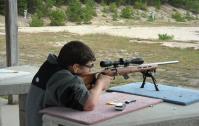 The Youth Rifle Program is open to all youngsters ages 12 to 18.  The program uses the NRA Smallbore Marksmanship Qualification Program.  It is a self-paced program that allows participants to develop the necessary skills and knowledge to progress from Pro-Marksman to Distinguished Expert in a safe and well supervised environment.

The club provides the rifles, ammunition, targets, eye and ear protection, shooting jackets, and gloves.  The firearms are bolt action single-shot .22 caliber  rifles with peep sights.   If a youngster has his/her own equipment, they are welcome to bring it.  The cost is only $2.00 per shooter per week.

The program meets every Wednesday, except the 2nd Wednesday of the month, from October to June.  Instruction starts at 7:00 p.m. and normally finishes around 8:30 p.m.

parents may visit the range during instruction hours and speak to an instructor.

UPDATE:  Youth rifle will wrap up the session June 7th with awards presented sometime

in late June.  Youth rifle will resume in the Fall of 2017.  Interested parents can contact

Dan Gilmore for more information or simply show up at 6:45 to discuss enrollment.

Classes take place indoors at the Indoor Pistol Range.