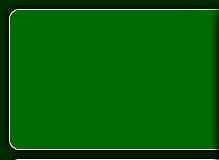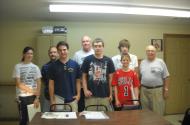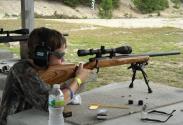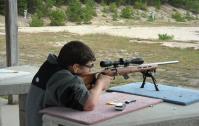 The Youth Rifle Program is open to all youngsters ages 12 to 18.  The program uses the NRA Smallbore Marksmanship Qualification Program.  It is a self-paced program that allows participants to develop the necessary skills and knowledge to progress from Pro-Marksman to Distinguished Expert in a safe and well supervised environment.

The club provides the rifles, ammunition, targets, eye and ear protection, shooting jackets, and gloves.  The firearms are bolt action single-shot .22 caliber  rifles with peep sights.   If a youngster has his/her own equipment, they are welcome to bring it.  The cost is only $2.00 per shooter per week.

The program meets every Wednesday, except the 2nd Wednesday of the month, from October to June.  Instruction starts at 7:00 p.m. and normally finishes around 8:30 p.m.

parents may visit the range during instruction hours and speak to an instructor.

UPDATE:  Youth rifle will wrap up the session sometime in May and won't resume until

sometime in late September/early October 2017.  Interested parents can contact Dan

Gilmore for more information or simply show up at 6:45 to discuss enrollment.  Classes

take place indoors at the Indoor Pistol Range.